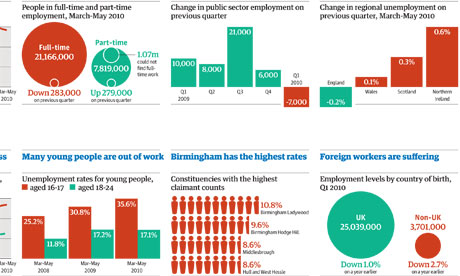 There's more to the unemployment data than the headline figures. Here's our guide to the rest
The unemployment figures give a unique picture of the state of Britain's economy – all thanks to the Office for National Statistics.
While all the attention focuses on the headline data, the full release from the ONS includes a wealth of other information. Here is our pick of the best.